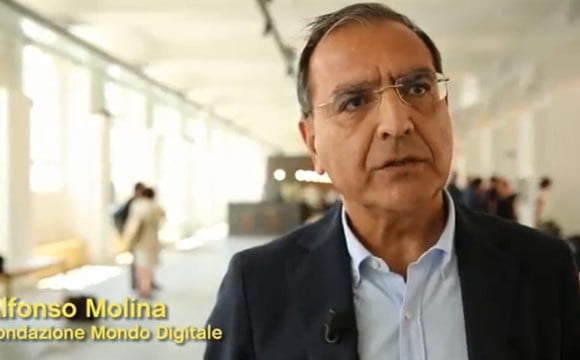 We Need an Ecosystem
GrowITup, the Microsoft and Fondazione Cariplo Project, was presented last Friday in Milan. The project is based on a hyper-accelerator that aims to promote innovation by putting large "made in Italy" enterprises into contact with promising start-ups.
Alfonso Molina, Scientific Director of the Fondazione Mondo Digitale, who was present at the event, described it as an extraordinary initiative to create an "ecosystem" that will network actors from different realities and develop new opportunities for young men and women. "There is a lot of young talent in Italy, but we lack the ability to systematize it."
In the interview, which is available on the Microsoft YouTube Channel, Prof Molina, Personal Chair in Technology Strategy, emphasizes how the complementary nature of the new initiative with that of the FMD which concentrates on a "pre-accelerator" developing entrepreneurial culture in schools as self-enterprise.
"We can be part of this ecosystem and create a widespread culture of innovation and enterprise in Italy," concludes Prof Molina.