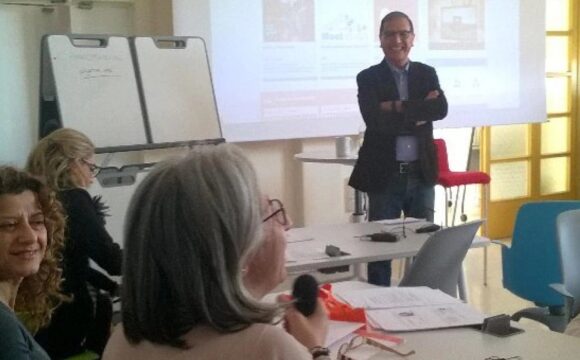 Training Days
FMD Scientific Director Alfonso Molina's address
The University of Foggia is hosting the National Teacher Training Days, an event organised with the patronage of the Conference of Italian University Rectors (CRUI) that will be held on September 17-19 in Foggia and Vieste.
In particular, five issues will be addressed:
Reforming Teacher Recruitment
New Trends for Initial and Continuous Training
Teaching and Learning Centres and University Training Centres
Experiences and Research on Methodological and Didactic Competencies
Studies and Research on Evaluation
The event will begin on the afternoon of September 17 in Foggia at the "Valeria Spada" Lecture Hall with a plenary session with experts and institutional representatives. The session is open to the general public.
Scientific Director Alfonso Molina will hold a presentation on " Teacher Training in the Programme of the Fondazione Mondo Digitale."
On the following day, parallel sessions will be held in Vieste, to allow participants to present innovative experiences held at universities pertinent to the issues of the CRUI Commission works.
The closing event will be held on September 19 at the "Valeria Spada" Lecture Hall with Education Minister Patrizio Bianchi.