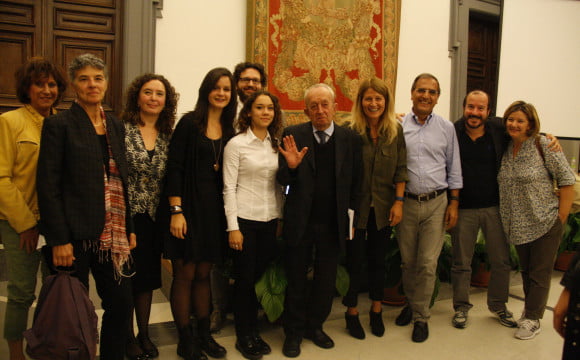 The School We'd Like
Is it possible to organise a conference where students and professors attend together and then exchange views on how to organise an idea-based lab? Yes, this is exactly what happened last Thursday at the Rome Campidoglio [see news #PIW2016 Day Four].
The "School and Great Contemporary Challenges. Debate on the Life Education Model" Conference featured the participation of Sapienza University Professor Emeritus Tullio De Mauro; FMD Scientific Director, Alfonso Molina; Francesco Zambotti, School, Resarch and Development Manager at Centro Studi Erickson; Alessandra Cenerini, President of the Italian Association of School Teachers and Managers, and Laura Baldassare, Individuals, School and Community Councillor, Roma Capitale.
Mirta Michilli, Director General of the Fondazione Mondo Digitale, coordinated the debate and called on teachers and students to follow up on the opinions of experts. We will publish the audio of the full conference shortly.
Today, we present the opinion of Elena (17) and Laura (18), two students at the Liceo Morgagni, in a short video filmed at the end of the conference in the Protomoteca Hall at the Rome Campidoglio.