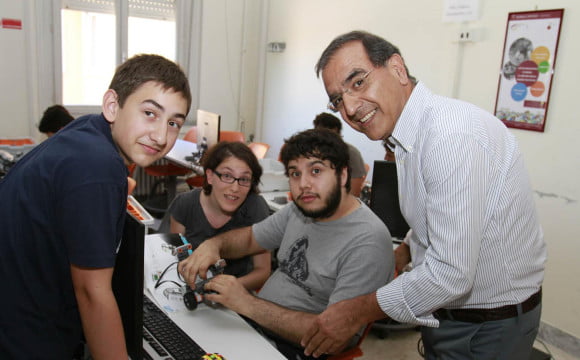 The Personal Ecosystem
"[…] It has become a necessity for everyone, a sort of prerequisite, to take stock of oneself in an organised manner. We must embrace the idea of self- enterprise, which does not mean becoming an entrepreneur, but to place oneself at the centre of our world and trace a series of concentric circles that expand outward to sketch a clear map answering our questions.
Who am I? What do I know how to do? What tools do I possess? What is around me? In what type of environment do I act?
If these coordinates are clear, then we can begin to step towards a new job, develop a personal project or invest in specific training.
In order to understand how to implement the concept of self-enterprise, Alfonso Molina, founder and Scientific Director of the Fondazione Mondo Digitale and Professor of Technology Strategy, has developed the Theory of Personal Ecosystems […]".
FMD Scientific Director Alfonso Molina explained the personal ecosystem to weekly  Donna Moderna: what it is, how it works and how it can also help orient people looking for employment. The article, signed by head reporter Marina D'Incerti, includes a short presentation of Job Digital Lab, a project developed in collaboration with ING Italia.

The First Step for Finding Employment
The first step is self-enterprise. This does not mean that you must become an entrepreneur. It means that you must have a clear understanding of yourself and move on without having to listen to what others believe. It's a useful technique to learn.
by Marina D'Incerti
Donna Moderna, November 11, 2021