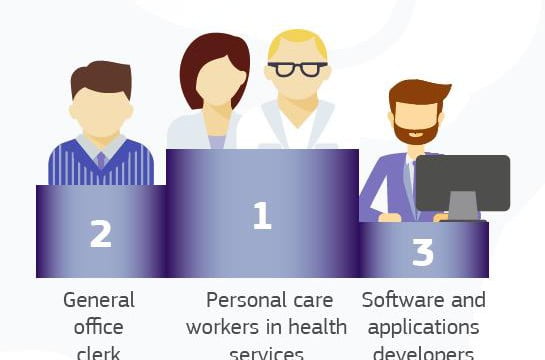 Skills Agenda
The marked lack of European citizens' digital skills is at the heart of the new Skills Agenda for Europe, launched by the European Commission. Alfonso Molina: "We have been working on this for a long time at the Phyrtual Innovation Gym, even with adults. Nonetheless, skills alone are not sufficient, they must be integrated with a new Life Education model."
The European Skills Agenda (EU Skills Agenda) is based on PIACC data. This data, which is analysed in Italy by ISFOL, provide a complete picture of the fundamental abilities of the adult population aged 16-65 on literacy, numeracy and other skills related to ICT technology. The PIACC Survey also reveals that the a large number of skilled young men and women do not have a job that corresponds to their talents and aspirations at a time when 40% of job providers cannot find the right employees with the right skills to promote growth and innovation. There is a lack of entrepreneurial mentality that hinders the start up of productive activities.
"This is why we are certain that the sole exercise of skills is not sufficient," explains Alfonso Molina, Scientific Director of the Fondazione Mondo Digitale and Personal Chair in Technology Strategy at the University of Edinburgh, where he taught for over twenty years. "The true challenge is to integrate skills in a new educational model that we have called Life Education, which also includes knowledge and values. This is the only way in which we will be able to face the growing complexity of modern society. The Fondazione Mondo Digitale is ready to play its part to promote knowledge and transversal skills to provide a flexible answer to the needs of the job market. Only a greater level of education of all the population will be able to guarantee development in a just, united, inclusive and sustainable society."
In Italy, in fact, notwithstanding the progress made in recent years, two facts continue to raise preoccupation: a low number of graduates (only 24.9% of young men and women aged 30-34 as opposed to 38.5% in the EU28) and a low percentage of lifelong learning (only 8& against an EU average of 11%).
The new EU Skills Agenda was launched on June 20 in Brussels. In the meantime, educational activities at the Phyrtual Innovation Gym continue even over the weekends. In 2016, over 10,000 young men and women participated in FMD activities, which will continue throughout the summer with the English Summer Camp, for example, where children (aged 6-13) attend interactive labs. During the weekends, instead, the Phyrtual Innovation Gym welcomes makers, craftsmen, professionals and families who wish to continue learning. The FMD "Life Education Model" aims to reach all citizens – from primary school to pensioners – with activities that are held throughout the year. Work is already underway on the ten strategies indicated by the "New Skills Agenda for Europe" and we are ready to collaborate with other organisations.
Skills in the EU: the Italian case