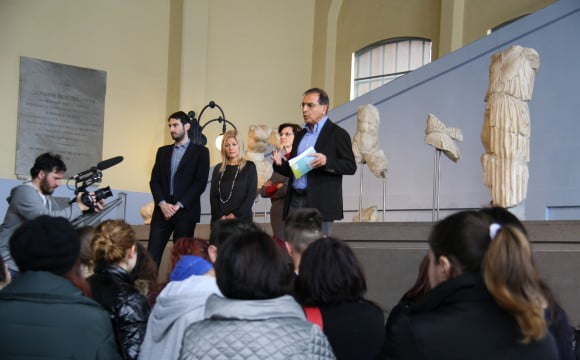 Media Art Festival
The Rome Media Art Festival is an event promoted by the Fondazione Mondo Digitale. The aim is to build up a field dedicated to the relationship between art and technology in order to enhance the value of artistic products made through digital means. The event is meant to be a bridge between research centers, schools, universities and companies, getting the younger generations closer to a new way of using and conceiving technology.
The  Festival is a novelty in the Italian contemporary art landscape. Countries as the Netherlands, Germany or Uk have been developing projects in this direction for years achieving success and creating new artistic trends. For the first time in Italy digital artists are engaged in a community composed of young people, associations, schools, companies and institutions with which the FMD has been working for years.
Beyond the Festival: the laboratory
The project changes the traditional festival "format" in a real "production Lab". Artists are invited to produce artworks and projects in the FMD's Innovation Gym, a place endowed by advanced technology. The works produced are not only artwork to display at the Festival but also new prototypes for companies interested in the production of new content.
The first edition
The first edition was held from 25th February to 1st march 2015 in the prestigious venue of the Centrale Montemartini, Rome Tre University and the Città Educativa di Roma.
Organization
President
Scientific committee
Art director