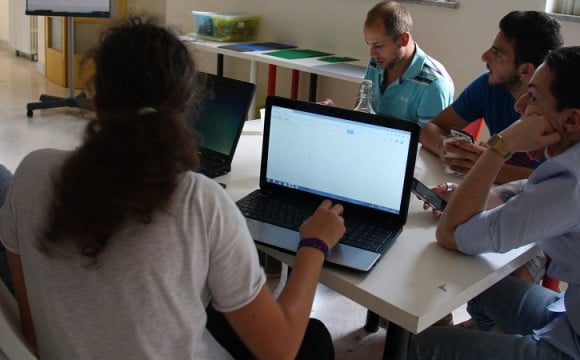 #PIW2016 Day One
The first edition of the Phyrtual Innovation Week promoted by the Fondazione Mondo Digitale with companies that invest in education kicks off today in Rome.
The Phyrtual Innovation Week (Oct. 3-8) will bring together experts to debate with decision makers and managers to discover the best didactic practices, experiment with innovative tools, and learn about the new environments at the Phyrtual Innovation Gym.
The week will present five projects dedicated to young men and women: Coding Girls, IoT Acceleration, Women in Technology, Internet of Everything and Phyrtual Factory. At the Campidoglio, Tullio De Mauro will present a new model for education.
Today, at 10 am, the first appointment is at the  Phyrtual Innovation Gym with Sharing solutions: the talent of digital natives and the presentation of project "IoT Acceleration" with the Lars Magnum Ericsson Foundation.
PROGRAMME
Moderator: Sara De Carli, Vita Journalist
Participants
Cesare Avenia, President, Ericsson Foundation
Gabriele Lizzani, "Employer Branding" Professor at Sapienza University in Rome and CEO and founder of start-up Employerland
Gianpaolo Manzella, Regione Lazio Councillor
Alfonso Molina, Scientific Director, Fondazione Mondo Digitale
Students and Professors
Complete programme: Phyrtual Innovation Week