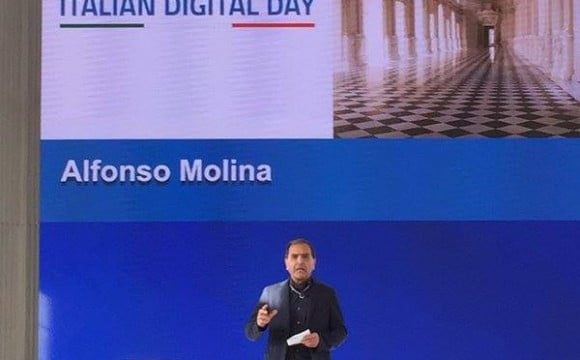 Digital Day in Turin
The first Italian Digital Day will be held tomorrow – November 21 – at the Reggia di Venaria in Turin.
"It's neither a party nor a conference, but aims to launch a new pact with the country," explains Digital Champion Riccardo Luna. "It's a digital action plan with 100 points, objectives, schedules and managers."
Since 2012, Riccardo Luna has been the Italian Innovation Ambassador, a EU role.
Italian Prime Minister Matteo Renzi will also participate in the event.
The Fondazione Mondo Digitale, an initiative partner, will be represented by Director General Mirta Michilli and Scientific Director Alfonso Molina.
The event will be streamed live tomorrow starting at 10 am.