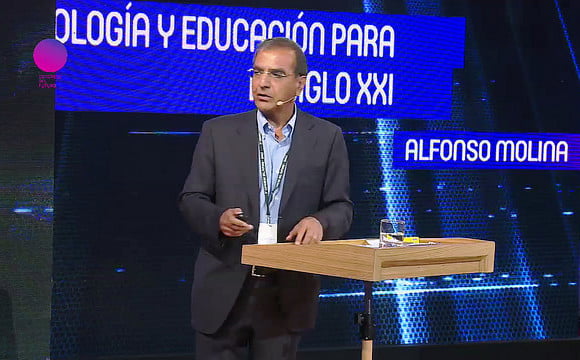 Education and Innovation
The fifth edition of the Congreso del Futuro, held in Santiago, Chile on January 19-24, ended yesterday.
The Congress on the Future, which was organized by the Senate of the local administration in collaboration with the Italian Embassy and the Italian Cultural Institute in Santiago [see news on Future of Education], invited Prof Alfonso Molina, who is Chilean, to address the great challenges that await the planet and debate these issues with other international experts.
Here are all the materials employed by Alfonso Molina, Scientific Director of the Fondazione Mondo Digitale and Peronsal Chair in in Technology Strategy (he taught at the University of Edinburgh for over twenty years).
 On-line Material
Lectio magistralis: "Tecnología y Educación para el siglo XXI" (Jan. 21, 2016): video and ppt presentation
Address at "Science Models / Innovation as a Social Development Engine" Talk (Jan. 23): "Innovación como Motor del Desarrollo Social" ppt presentation