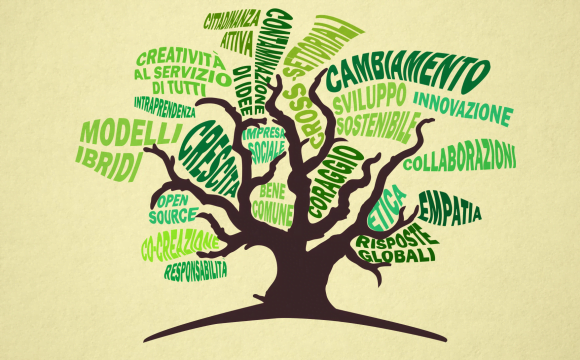 Do Your Part!
No matter what sector you operate in, no matter at what level, you can be an innovator and activate change. On November 22, Ashoka Italia will present its entrepreneurs in Milan and explain how to join the movement. The evening will also serve as an opportunity to identify concrete opportunities for change through the experiences of the Ashoka Italia Network members and presentations by innovation experts. The aim of the meeting is to create interconnections between social innovation enterprises and professionals in other sectors to work together to promote wide-ranging social innovation.
Do not miss the Ashoka Italia annual event:
EVERYONE A CHANGEMAKER: FAI LA TUA PARTE!
Milan, November 22, 2016 – 6:00 pm
Vodafone Theatre, via Lorenteggio 240
We are facing complex social challenges that no longer allow us to act in watertight sectors. We need transversal alliances between actors and stakeholders to define new strategies that aim to create a positive impact on a large scale, to modify entire systems of law, policy, organizational practices in the private sector and economics.
Ashoka aims to translate into reality its vision – everyone is a changemaker – in a world in which every individual can become a protagonist of change.
On November 22, the innovative approaches of five Italian social innovators selected by Ashoka will share their good practices to stimulate participated planning and action plan convergence and reach the maximum impact of social innovation.
Speakers
And other special guests!
Ashoka is the largest network of social innovation and one of the 10 most influential NGOs worldwide. It has selected and trained over 3300 social entrepreneurs, including Nobel Peace Prize 2014 winner Kaliash Satyarthi, while Malala Yousafzai has been a member of the Ashoka Changemakers Schools Network.
Everyone a Changemaker. This is the Ashoka slogan: bring social innovation into schools, universities, companies and mass media, finding the best solutions for long-standing social and environmental problems.
From November 2015, Ashoka is officially present in Italy, too.