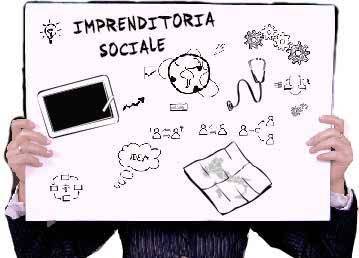 Ashoka Fellows in Milan
Today, the innovative approaches of five Italian social entrepreneurs selected by Ashoka will present their innovative approaches; amongst them the Scientific Director of the Fondazione Mondo Digitale Alfonso Molina [see news Great Viral Ideas]
From contrasting the mafia to providing work in jail and from maternal leave to educational technology, innovation "made in Italy" is also social. This is the challenge that will be launched at the "Everyone is a Changemaker" event (Milan Vodafone Theatre, 6 pm).
We are facing complex social challenges that no longer allow us to act sector by sector. They require transversal alliances amongst a range of different actors and stakeholders to define new strategies that not only aim to create a positive impact and extend it as widely as possible, but also to modify entire systems: law, policy, private organizational practice and the economy.
This is Ashoka's objective: translate its vision into reality. Everyone is a changemaker in a world in which every individual must be a protagonist of change.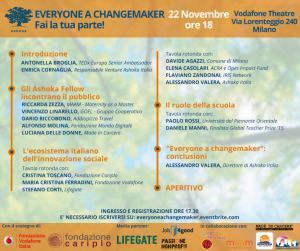 TUESDAY, NOVEMBER 22
6:00 – 8:00 pm
Vodafone Village Theatre,
via Lorenteggio 240, Milan
with aperitif