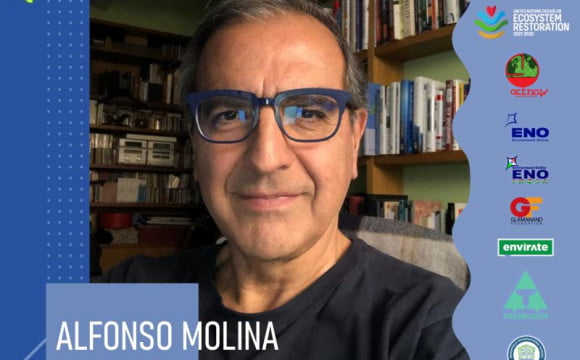 A Fairer World
Act Now is promoting the second largest and longest edition of the on-line event on the environment: 24 hours a day, June 4-5.
The event brings together organisations and individuals from over 100 countries around the world to present their actions for climate and generate greater awareness for the creation of a fair and sustainable world.
FMD Scientific Director Alfonso Molina will participate with a presentation based on the key word: #GenerationRestoration!

PEACE IS GREEN – EVERY ACT MATTERS
CELEBRATE WORLD ENVIRONMENT DAY
World's longest & largest environment on-line event
June 4-5, 2021 | 6:30 am UTC | 12:00 pm IST | 24 Hours