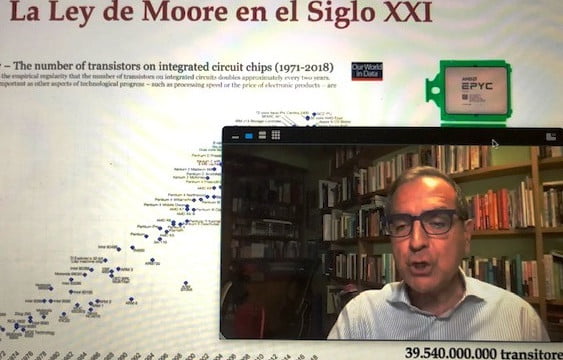 A Different Education
Yesterday, FMD Scientific Director Alfonso Molina participated in the debate entitled "La Otra Educación Posible", promoted by a collaborative alliance amongst various educational agencies in Latina America, including the Centro de Investigaciones internacional, to focus on a wide range of educational models and points of view that could transform learning processes and accelerate community development.
The series of meetings will be transmitted by a dozen social channels from various organisations in Mexico, Panama, Columbia, Ecuador, Peru, Bolivia, Argentina, Chile, Uruguay, Venezuela and Porto Rico. The objective is to mark that education is a fundamental right and public education must be safeguarded.
You can see the recording of the live stream (held yesterday at 9 pm Italian time) held by Alfonso Molina on the "Evolution of Digital Technology and Education" on the CII-OVE YouTube Channel.