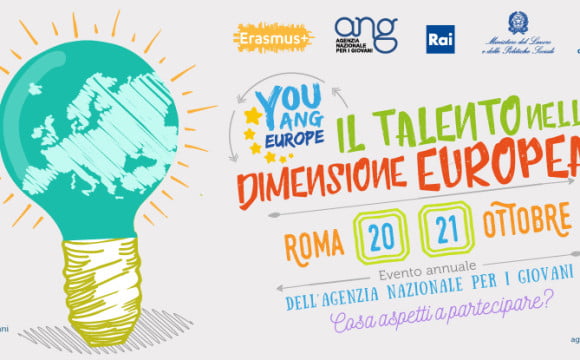 Young Europe You
The objective of the annual event promoted by the National Agency for Youth is to promote young talent with the resources provided by Europe. The event entitled "Young Europe You – Talent in the European Dimension" will be held tomorrow afternoon in Rome at the Tempio di Adriano.
The initiative attracts institutions, government representatives and personalities from sports, cinema, theatre, business and the social sector to provide young men and women with stimuli, information and knowledge that will be useful for their future and to raise their awareness on the importance of Europe, especially in the current historical context.
The event includes a series of talks, debates and workshops that examine "talent" from a variety of points of view, including creativity, innovation, participation and social inclusion, as well as talent as initiative, self-enterprise, work and female talent.
Alfonso Molina, Scientific Director of the Fondazione Mondo Digitale, will participate in the "Scialla!" Talk, coordinated by Gianluca Semprini, journalist and host of "Politics" (Rai Tre TV, 6:40 – 8:00 pm).
The event will be streamed live and visible on social networks. Follow the event with hashtag #YoungEuropeYou.