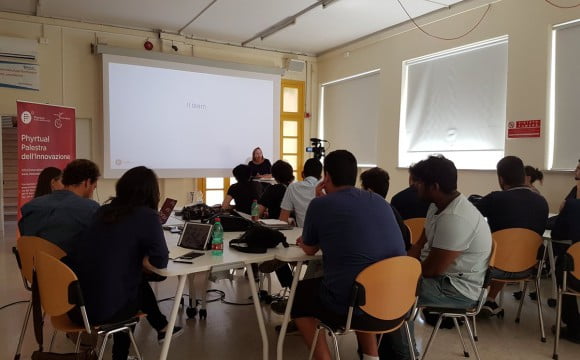 Social Enterprise
Today, Tuesday, September 12, the Phyrtual Innovation Gym will host the seventh meeting of teams participating on the pilot course on entrepreneurial acceleration at the Phyrtual Factory.
The course includes educational modules, theme-based workshops, group work and work with consultants, to help the teams develop their ideas, even embryonic ones, starting from concrete self-awareness experiences, the acquisition of new competences and the exchange of ideas with various professions.
This meeting will concentrate on the role of social enterprise and the concept of "system impact."
PROGRAMME
SEPTEMBER 12, 2017, 2:00 PM
Phyrtual Innovation Gym, Via del Quadraro 102
Quantifying Social and Economic Benefits
1:50 pm | WELCOME
2:00 pm | SOCIAL ENTERPRISE. DIRECT AND INDIRECT IMPACT
Alessandro Valera, Director, Ashoka Italia
A meeting to reflect on the concept of system and system impact. The presentation will address individuals who seek to apply their enterprise to socially and environmentally useful activities, as well as "for profit" entrepreneurs who wish to understand the potential social impact of their business.
Reflections, debate and practical exercises
4:00 pm | COFFEE BREAK AND NETWORKING
Teams, coaches, FMD Staff
4:10 pm | CONCLUSION:  CONCEPT OF LEADERSHIP, LECTURE AND GROUP EXERCISES
Alfonso Molina, Scientific Director, Fondazione Mondo Digitale
5:50 pm | Q&A