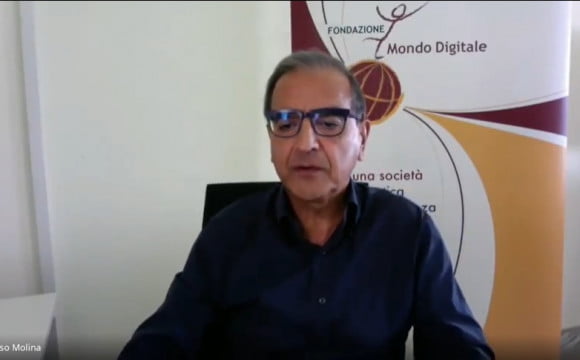 Alfonso Molina at Icteri
At the 17th edition of Icteri, held both in presence and on-line from Kherson in Ukraine (Sept. 28 – Oct. 2), one of the two keynotes was held by Alfonso Molina, Scientific Director of the Fondazione Mondo Digitale.
The presentation on "Tackling the Challenge of 21st Century Education through an Integral Programme of Education for Life. The Case of the Fondazione Mondo Digitale, Italy" is now on-line on the event YouTube Channel.
Icteri is an annual international "peer-reviewed" IT conference that focuses on progress in research and enterprise/academic applications of IT and the communication, design, development and implementation of advanced IT systems and ICT infrastructure.